Email marketing
Make an Impact with Your Email Marketing Campaigns
Want to send newsletters that stand out from the crowd? Use the email marketing tool LianaMailer to create device-optimized messages in line with your brand with just a few clicks. Develop your performance based on real data and comprehensive reports. You can also utilize the same tool for effective text message campaigns.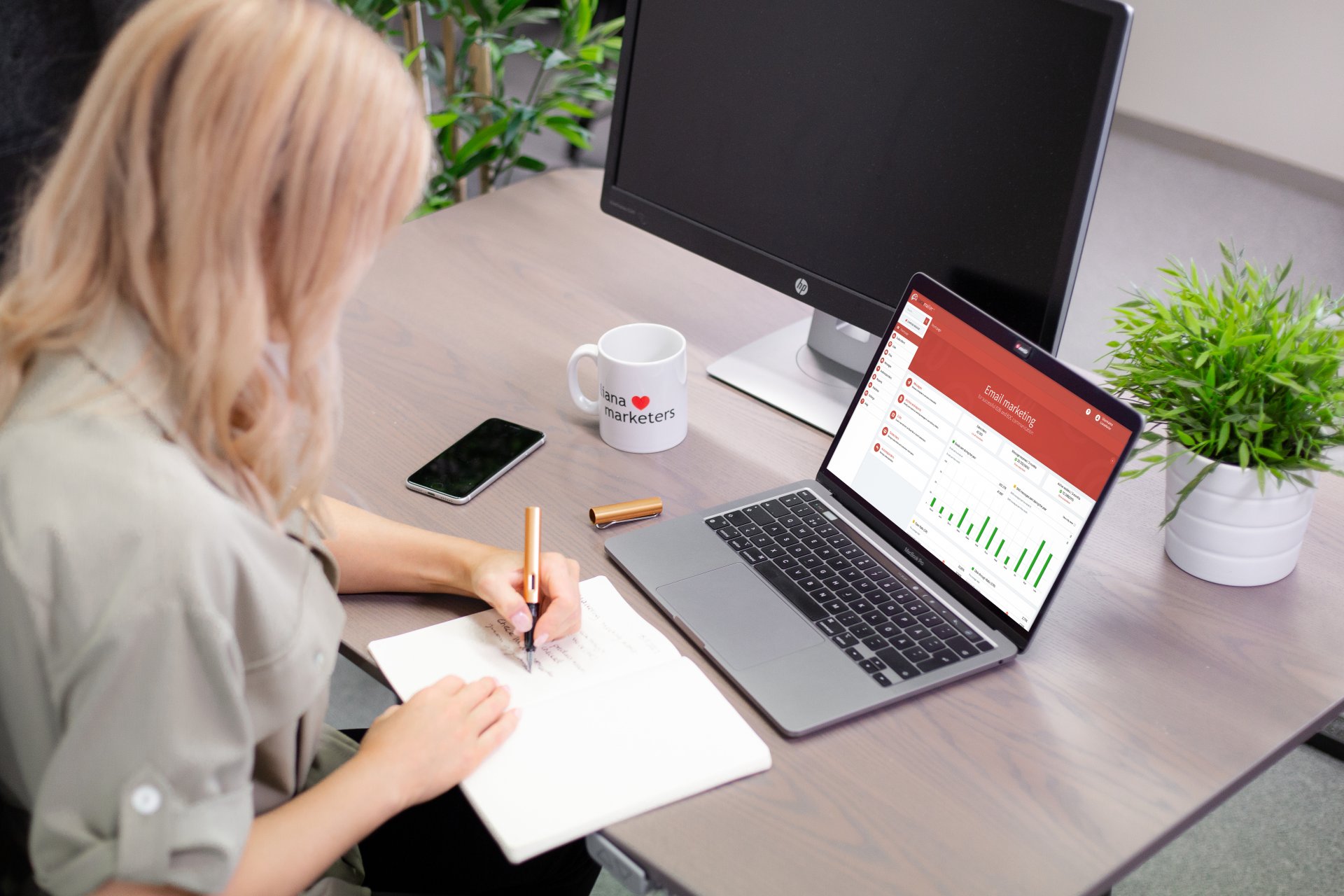 Create impressive emails easily
Compose your messages from different sections with LianaMailer's easy-to-use Drag & Drop editor. You only need to drag the image and text sections into place and arrange them the way you want. You can also import automated content from your RSS feed or other sources into your messages.
Exceed all GDPR requirements
Collect, store and handle all personal data accordingly and comply with the applicable GDPR policy with our tool. Confirm your subscribers are qualified, define your grounds for sending, and manage consents easily. Server locations in Europe enable your sendings in Dubai, Hong Kong, New York – all over the world.
Top deliverability for your emails
Liana's high-quality servers enable a high delivery rate of emails and reduce the chances of your messages ending up in the spam folder. Our long-term work on data security and product development since 2005 ensures the deliverability of your messages.
The Numbers Speak for Themselves
LianaMailer has hundreds of satisfied users: government organizations, non-profits, and companies. Users especially appreciate the comprehensive reports, friendly customer service, and user-friendliness of the email newsletter tool.
Customers
1600+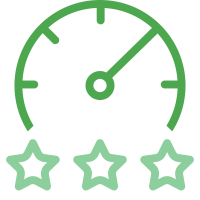 NPS
72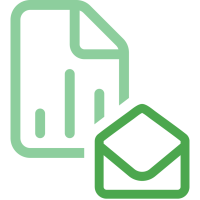 Messages sent with LianaMailer per year
1 billion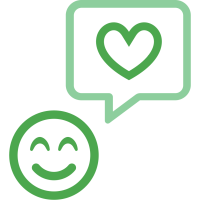 Customer's grade for support services
4.5/5

Capterra
4.6/5
Why LianaMailer?
The first version of the email newsletter tool LianaMailer was published fifteen years ago. Since then, it's been a trusted tool by marketers all around the world.
Transparent pricing
Pay for the email tools you need - upgrade to automation if needed. Pay based on your database size - send as much as you like
SMS marketing & transactional emails
LianaCloud
LianaMailer is also easy to combine the selection with other LianaCloud marketing solutions with single sign-on. Expand your email marketing tool with marketing automation.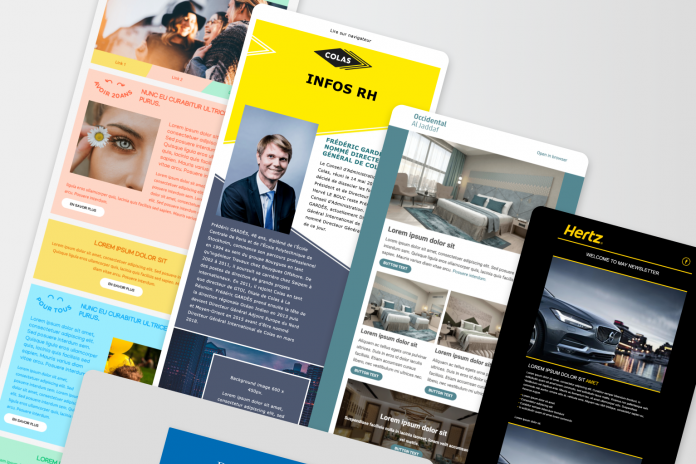 Email Marketing Templates Tailored Just For You
When you start using the email newsletter tool LianaMailer, you will get materials created just for your needs:
Unique newsletter templates created specifically for you, tailored to your wishes and according to the look of your brand.
A subscription page with the same look. You can embed the page, for example, on your website or social media. The subscription process can also be integrated into the ordering process of your webstore.
For our campaigns using Liana Technologies' tools, we achieved a growth of 74% in Open Rates and an increase of 137% in Click-Through-Rates versus our previous e-marketing tool. We have attained campaign results that are way above the region's industry average and also generated a very healthy ROI for our digital channels.

Blaisen Tom
E-commerce Manager for AccorHotels (Middle East Cluster)
Develop your messages with detailed reports
With LianaMailer's comprehensive analytics features, you can see at a glance which parts of your content work and which require fine-tuning.
Clear graphics makes it easy to analyze results.
Heatmaps show the most clicked sections of your message.
Shared reporting enables sharing the reports with colleagues.
You can quickly find out which recipients have canceled your messages, as well as the invalid contacts which the email could not be sent to.
Text messages and smooth mobile marketing
Our software scales to various mobile marketing needs and is also suitable for text message marketing.
Send responsive emails – LianaMailer optimizes the reading experience regardless of the device.
Use our editor to test how your message will look on different devices.
Send effective SMS campaigns with the same tool.
You can also create 2-way SMS campaigns to collect SMS responses from your recipients.
Test and review your campaigns
You can increase the likelihood of your content being noticed and reacted to by using the testing and personalization features of LianaMailer.
Compare the effect of two or more alternative headlines by using A/B testing and choose the one with the best opening percentage.
Content filtering allows you to make different versions of your letter according to the individual features of your subscribers.
Use Cases
LianaMailer is the solution for a wide range of marketing needs for different types of operators – internal communications, text message marketing, and event marketing are just a few use cases. If the use case you are looking for is missing from the list below, contact us to discuss your needs.
Use LianaMailer successfully for B2B marketing purposes.
Leverage your customer data in email campaigns by integrating LianaMailer with customer databases, such as a CRM system. Find hot leads among the cold ones by using comprehensive reports, which provide data down to the level of individual persons and clicks.
LianaMailer enables the most important elements of successful consumer communication: targeting, personalized content and up-to-date registers.
Send targeted campaigns by filtering your mailing lists based on features, such as location or interests. Create different versions of your message based on the receiver's characteristics. You can also include products browsed in your online store in the message, or add products based on the purchase and browsing history.
Add polls to your messages to collect important information and increase interaction with your readers.
You can, for example, map out which topics your subscribers are interested in or find out the customers' satisfaction with the service on a scale of 1 to 5.
Use LianaMailer for internal communications and keep the members of your organization up to date. In addition to important content, a recurring letter with the organization's tone and visual look delights its recipients.
Together with the email marketing tool, our marketing automation platform LianaAutomation makes internal communications easier. You can create automated messages based on intranet data as an RSS feed, send repeated employee surveys, and utilize automations when onboarding a new employee.
You can do text message marketing with LianaMailer. Send effective text message campaigns, or send 2-way SMS messages to collect SMS responses from your recipients.
Use LianaMailer to send individual, GDPR-compatible transactional messages, like receipts and order confirmations.
Liana provides an API endpoint and dedicated server for sending transactional content. You can also utilize the text message feature of LianaMailer in your transactional communications.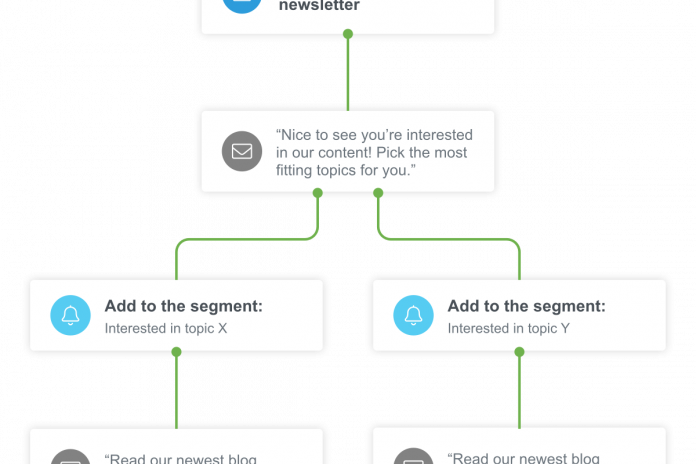 Start Sending Automated Emails
For the best results, use your email marketing tool together with our marketing automation tool LianaAutomation. With this combined auto email software, you can:
Implement properly timed marketing actions based on your customer data.
Automate the sending of repeated emails, like booking messages.
Reach new customers effectively and deepen existing customer relationships.
Create automated messages to guide your lead toward the purchase decision.
Significantly reduce the amount of manual work.
Liana's email marketing software is easy to use and the support provided by their Customer Success Team helps us to come up with new innovative ideas and enhance the content. We're now in a situation where the monthly newsletter supports our direct sales & marketing and our products and solutions are well-known in the MEA region.

Hear What Our Customers Say About Us
Over 3,500 companies trust Liana Technologies to deliver their Marketing & PR Technology stack worldwide. Liana has customers in 29 different countries and the technology is offered in several different languages.
Dive in Our Blog for Inspiration
You can find inspiring and useful email marketing content on Liana's blog. We regularly post new articles, infographics, videos and guides on our blog.
All blog content