Websites
Achieve Your Goals Online
Individualized website solutions from Liana. Successful websites gain traffic, bring growth and serve your target groups nonstop. Our mission is to build websites that support your goals and to take care of the site's development through its whole lifecycle. We create websites with LianaCMS and WordPress platforms.
Powered by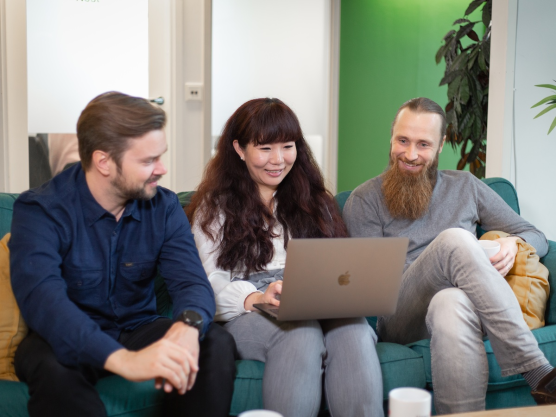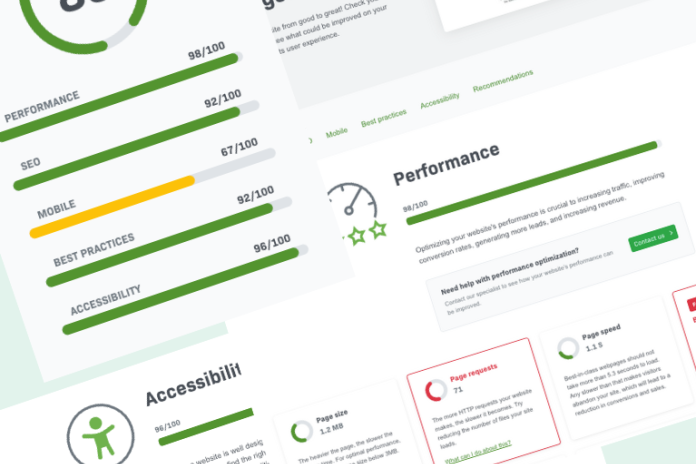 Recognize your website's strengths and weaknesses
Are you wondering what things to improve on your website and how to make sure it's working in the best way possible? Use our free tool to test your website's usability and see if its performance, SEO, mobile usability, or accessibility needs improving and how to do it in a few seconds. You will also receive your score in your email.
The Numbers Speak for Themselves
LianaWebsites has hundreds of satisfied customers: companies, associations, and governmental organizations. Our customers are especially happy with our easy-to-use tools and friendly user support.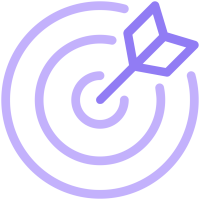 Published websites
1000+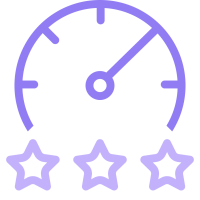 NPS
72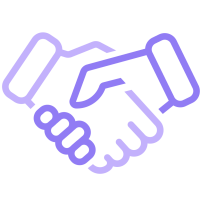 Web specialists
40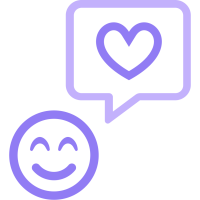 Customer's grade for support services
4.5/5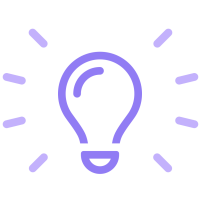 Years of experience
17
We Create Websites with Two Platforms
The CMS platforms we use offer everything you need for easy content management. We always choose the platform based on the website's requirements and how the platform's features match them.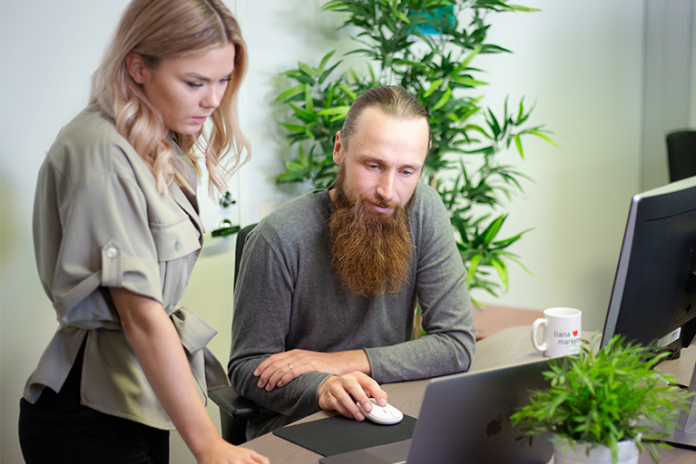 Website Design, Implementation, Support and Development from Liana
Every website renewal project starts with going through the customer's individual wishes and goals for the website. To ensure that these objectives are met, we collaborate closely with our customers and serve as your comprehensive digital partner before and after the project: our cooperation doesn't end once the website is published, instead, we also help you to develop it further. During the project, we make sure that your website lives up to your expectations – by generating traffic and leads, converting, and engaging your visitors.
Solutions for Any Kind of Content
Our website solutions are suitable for building large or lightweight sites as well as publishing all kinds of content: online magazines, annual reports, landing pages – anything you can think of. We create websites with LianaCMS and WordPress platforms.
Liana's customized websites is a great option when you need a tailored website created individually for your business with the look and feel of your brand. The website is created to serve your target groups and to offer an excellent user experience, that helps you to engage your visitors into lasting customerships.
Liana's lightweight websites is a great option when you want to get started with a new, search engine optimized website quickly. The website's support, backup copies and data security is taken care of for you.
Successful landing pages are one of the most important ways of measurable digital marketing. We help you to create visually appealing landing pages for example newsletter and SEO campaigns.
Centralize your organization's internal communications with our intranet solution. The CMS' make it easy to manage your organization's website and intranet via one login. Our extranet solution guarantees a safe environment for partners to cooperate.
Our solution gives you a chance to present your organization's operations in more creative ways – with images, videos and a variety of features. By publishing online you save time and money on print and distribution expenses. You can choose from quickly introduced, ready-made themes, or tailored features and layout made by our design team, exactly as you wish.
Our Strengths as Your Website Partner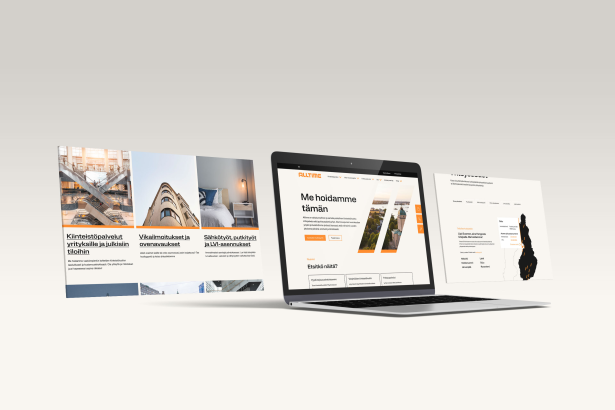 Comprehensive web services from design to further development
We ensure that your website lives up to your expectations in every aspect by taking care of the user interface and user experience design, as well as technical implementation and testing. Our support and maintenance services get often praise from our customers. We also provide services for digital marketing to help you achieve genuine results.
Almost 20 years of experience in publishing websites
Thanks to our considerable experience, we have gained versatile knowledge and know-how from different industries and multiple kinds of implementations from lightweight thematical websites to more demanding, tailored implementations.
Our specialists are here to help you
We are specialized in website design, implementation and search engine optimization. You can choose all the tools you need for email marketing, marketing automation and different communications procedures from our technology stack – all our tools are easily integrated with each other to maximize the benefits.
Turn Visitors into Leads with Marketing Automation
With LianaAutomation, you can recognize potential customers, turn website visitors into leads, target newsletters effectively, and guide identified leads towards customership. Our automation tool is easily integrated with all of our Liana®Cloud solutions and multiple CMS', such as WordPress.
We Make Your Website Accessible
An accessible website serves all your target groups equally: when your site is designed and implemented with the accessibility requirements in mind, it can be used by different user groups regardless of possible limitations. Website accessibility consists of many aspects, that together provide a barrier-free user experience. We build websites that are not only visually stunning and meet the requirements of your organization, but have also taken into account all the requirements of web accessibility.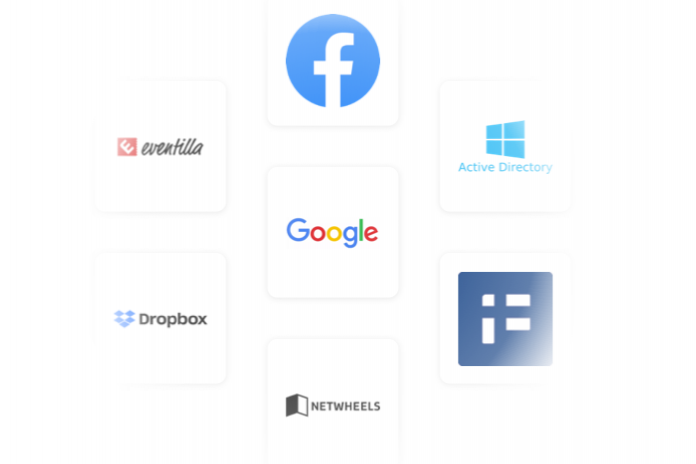 Integrate with Tools You Use on a Daily Basis
LianaCMS can be synced to major CRM solutions. We also offer a native connection to Liana®Cloud tools and are always ready to roll up our sleeves for more complex custom integrations. Our specialists do all the legwork for you – every integration is made in-house.
Frequently Asked Questions about Websites
Hear What Our Customers Say About Us
Over 3,500 companies trust Liana Technologies to deliver their Marketing & PR Technology stack worldwide. Liana has customers in 29 different countries and the technology is offered in several different languages.
Find Inspiration in our Blog
Pick our tips to improve your website and read about the newest trends of marketing and communications in our blog. We regurarly publish new articles, videos, infographs, and guides.
See all our articles
Leave us a message
Liana®Cloud is the Technology Stack for Marketing Teams
With Liana®Cloud, we offer you the right solutions for everything you need in your digital marketing and communications. All Liana® tools are integrated with each other and made to custom fit your individual marketing needs. Liana®Cloud powers your marketing and communications team with a single-sign-on platform that takes the data-driven marketing to the next level with no integration or IT headache.