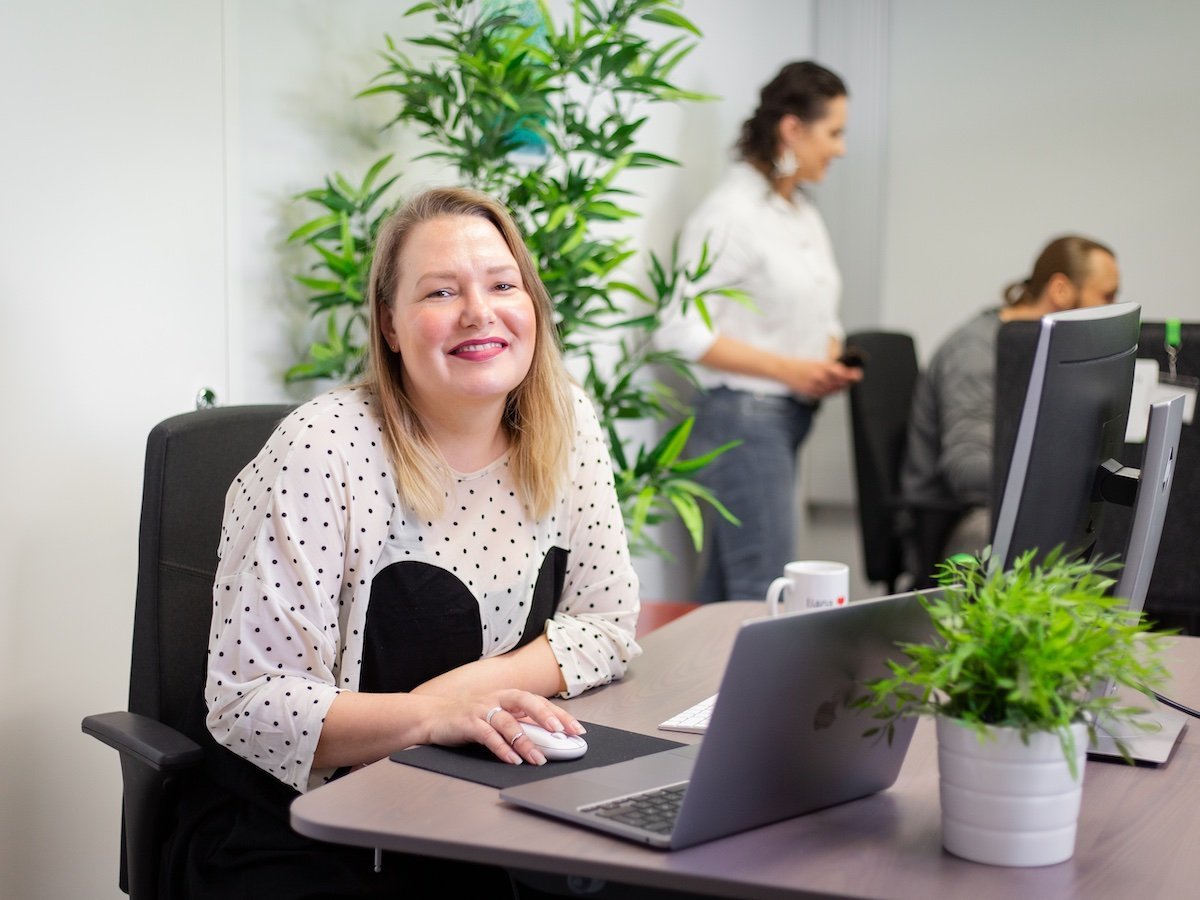 Newsletters
Newsletters That Reach Stakeholders Effectively
Use the email marketing tool LianaMailer to send beautiful, GDPR-compliant messages that keep your essential stakeholders updated. With the easy-to-use editor and modern templates, you can build newsletters that deliver your message the best way possible. High-quality servers ensure that the message reaches the recipient instead of the spam folder.
Create Your Own Newsletter Easily and Quickly
Creating good-looking messages is easy with the email marketing tool LianaMailer: the user-friendly Drag and Drop editor allows to compile messages from different elements. All you need to do is to drag the content elements into place and arrange them. Easy and simple!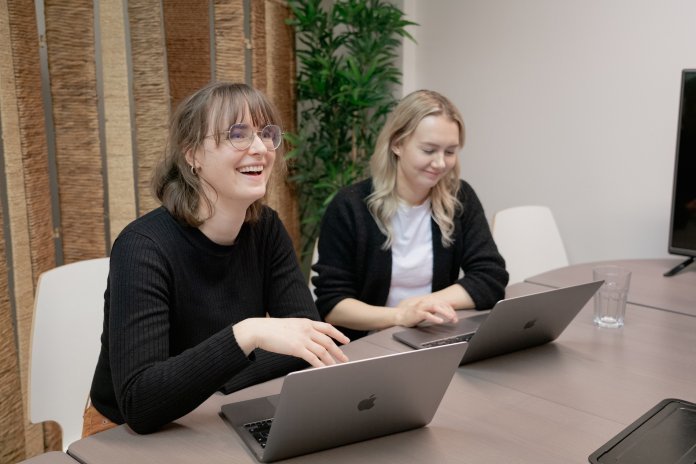 AI Assistant to Help with Newsletter Content
The built-in AI Assistant in LianaMailer helps you to create copytexts quickly and efficiently. Simply describe what kind of content you need, and the AI feature will write a ready text that be can added in the newsletter. The AI Assistant is included in LianaMailer for all our customers.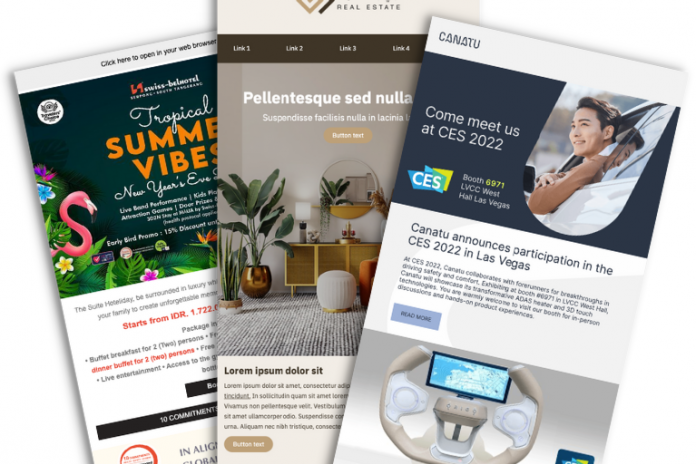 Choose from a Variety of Email Marketing Templates
LianaMailer offers versatile ways to edit the newsletter. From a broad template library, you can choose your favorite newsletter template and keep editing it according to your taste and brand. We can also create a customized template, which has the look and feel of your brand.
The email marketers of our team are satisfied with LianaMailer's editor, which is particularly convenient and simplifies the creation of newsletters.

Stefan Ambrosch
Product Manager Digital Media / WEKA Fachmedien
Enrich Your Content with Versatile Elements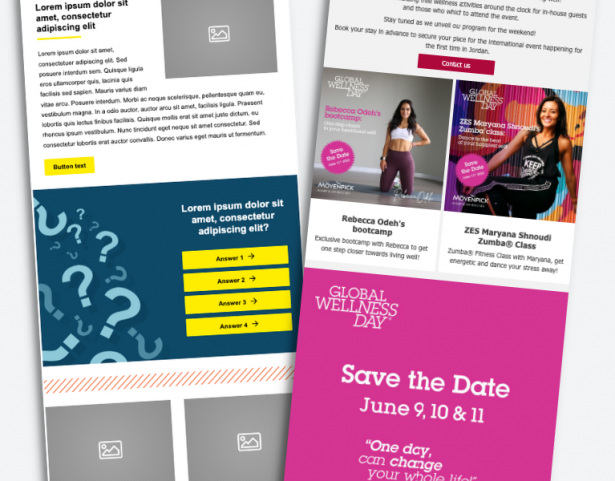 RSS feeds
Make content production easier by bringing content from websites or other sources as RSS feed to the newsletter. You can manually select articles from the feed or choose how many recent articles are shown.
Images and texts
Increase interaction with your readers by using polls and surveys. The survey results can be shared with readers in the following letters.
Videos
Capture your readers' attention with video content. Videos can be easily embedded from Youtube, Vimeo, and other video services.
Polls and surveys
Compile the body of the message easily: all you have to do is to drag the desired image and text sections into place. You can add image files to your template directly from the desktop without downloading them separately to the software.
LianaMailer is a tool that is easy to use – flexible and simple. You can customize the newsletters to create a personalized relationship with the client.

Cyrine EL KLIFI
Digital Marketing Executive / Novotel
Engage readers with personalized content
With LianaMailer you can personalize your messages to suit the receiver's interests and make the content more relevant. Newsletter personalization can be done by adding targeted content sections to the message, based on the recipient's location, for example.
Avoid the spam folder with us
With our tool, your messages end up where they should. Our deliverability is top-level – high-quality servers enable a high delivery rate and reduce the chances of emails ending up in the spam folder.
Find out how your content was responded to
Want to know how many responders clicked the links of your newsletter? Find out open and click rates and other important metrics from the comprehensive reports of our newsletter tool. The reports can be easily shared with other members of your organization.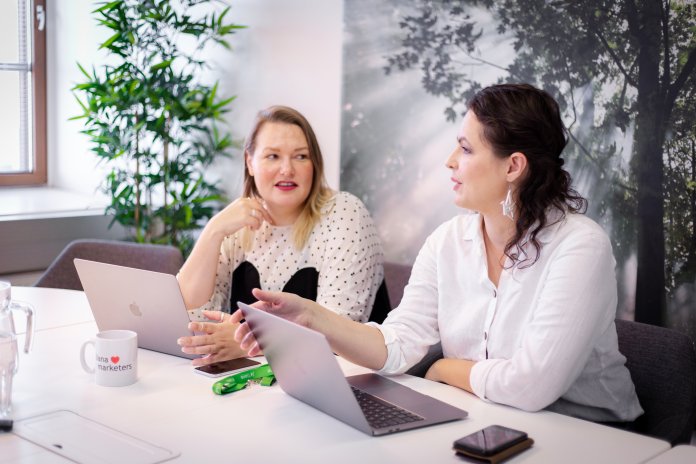 GDPR-Compliant Newsletter Software
Send GDPR-friendly messages with no worries. The features of LianaMailer comply with the applicable GDPR policy. Among other things, you can:
collect, store and handle all personal data accordingly
easily manage consents
confirm your subscribers are qualified
define grounds for sending
Our marketing professionals can craft and send newsletters in a quick schedule with LianaMailer because the template is easily modifiable. The software is easy-to-use, reliable, and modifiable to our needs.

Carolina Harjulin
Marketing Manager, Hertz Finland
Hear What Our Customers Say About Us
Over 3,500 companies trust Liana Technologies to deliver their Marketing & PR Technology stack worldwide. Liana has customers in 29 different countries and the technology is offered in several different languages.
Leave us a message