eCommerce, Email Marketing
Increasing sales with an online store revamp


Royal Orchid Wine is an online store selling fine wines, spirits, and alcoholic beverages in Hong Kong, Macau and mainland China. The company collaborates with over 30 exclusive agency brands of wines globally.
Royal Orchid Wine was looking for a new e-commerce platform and switched to Liana's eCommerce solution due to its reliability and scalability.
Overall webstore improvement
Liana implemented an online store revamp project for Royal Orchid Wine. During the redesign, emphasis was put on the usability, mobile friendliness and overall appeal of the store.
Among others, the key improvements included:
A more modern and fresh look
Improved UX
Social sharing buttons
A pop-up window to promote special offers
A discount countdown to urge purchase decisions
Shopping carts reminders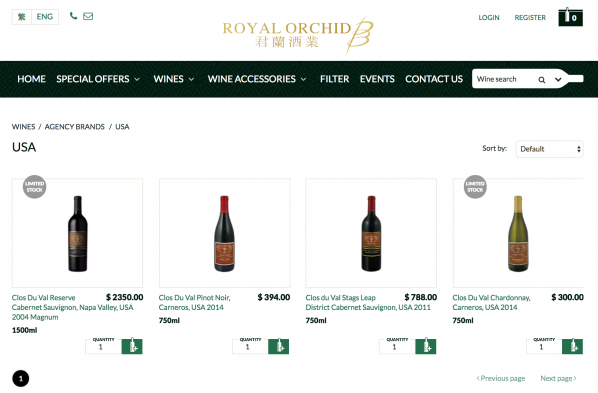 Incorporating email marketing
Royal Orchid Wine expanded its product line to 994 items. With such a diverse product range, it is crucial that the webstore still remains easy to manage and update. With Liana's eCommerce tool, the users can easily add new products and create new product categories with just a few clicks.
The managers of the webstore can also promote their products with special offers displayed on the front page.
After a successful website relaunch, the company chose Liana's email marketing tool to amplify their marketing with email campaigns. Royal Orchid Wine sends their hot deals and monthly offers to the customers with the help of the newsletter tool.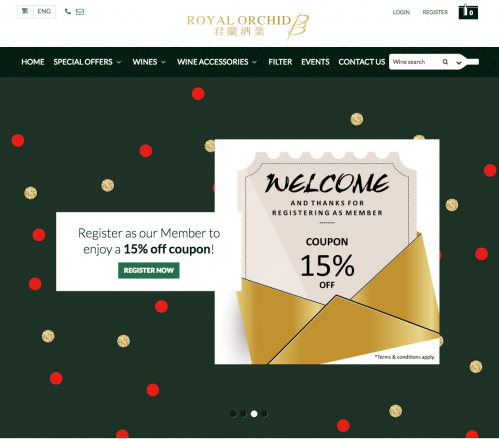 Increasing sales after the store revamp
Results of the eCommerce store revamp and email marketing:
eCommerce:
Increase in sales: 119 % in 60 days
Increase in new carts: 37.5% in 60 days
Email marketing:
The Highest Click-Through ratio: 284% higher than the industry average
The Highest Open ratio: 283% higher than the industry average