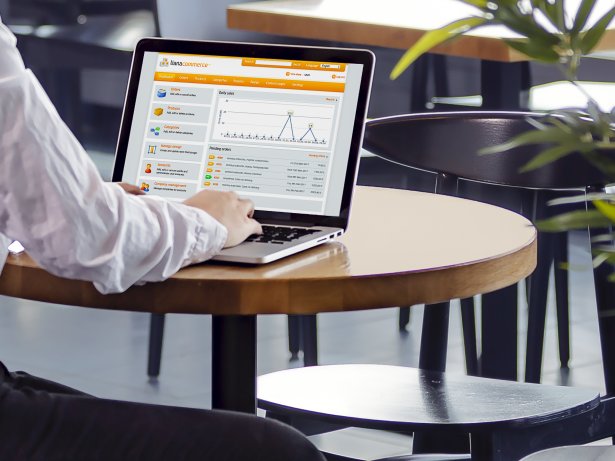 Streamline your business with the right eCommerce platform
Liana®Cloud Commerce solution is a fully automated and scalable platform for effortlessly managing a product catalog of any size. A vast number of integrations to payment gateways and logistic systems give you as a merchant the freedom to choose the features that you truly need for your online store. LianaCommerce platform is easy to use with no programming skills needed.
Choose the solution that is built with merchants' needs in mind
We're offering the perfect platform for not only B2C merchants, but also have versatile options for B2B Merchants. With no compromises that you might face with an open-source platform, Liana®Cloud Commerce solution is a full-scaled eCommerce system that is effortless to adopt into use but provides possibilities for elaborate customizations – and is still cost-effective.
Shift your focus to developing long customerships
Your customers are looking for a long-time partner to build the customership with. Our platform helps you to deliver this. Customer-specific prices, gross and net prices, previously compiled shopping lists and the possibility to use old orders as templates help you to build that loyalty.
Streamline the buying process
Our B2B order system is designed to make the buying process as easy as possible with speed and performance. Bulk prices and minimum orders allure to purchase more.

One-page shopping cart and fast purchases from shopping lists streamline the checkout of your store. Orders can be made around the clock and your store is always displaying the real-time selection for your customers.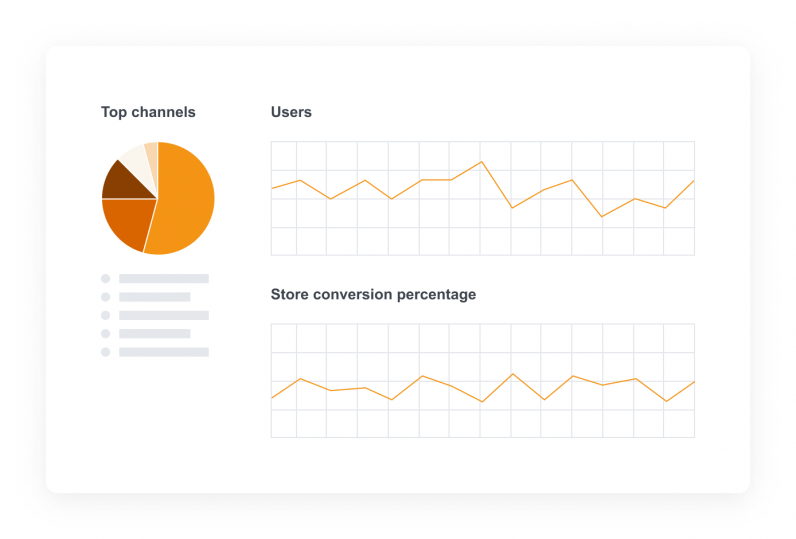 Reach out to new customers with an SEO-friendly online store
Nowadays the vast majority of searches for products or solutions are happening online. In order to help our customers being competitive and to achieve good search engine rankings, LianaCommerce platform has SEO features and allows easy optimization.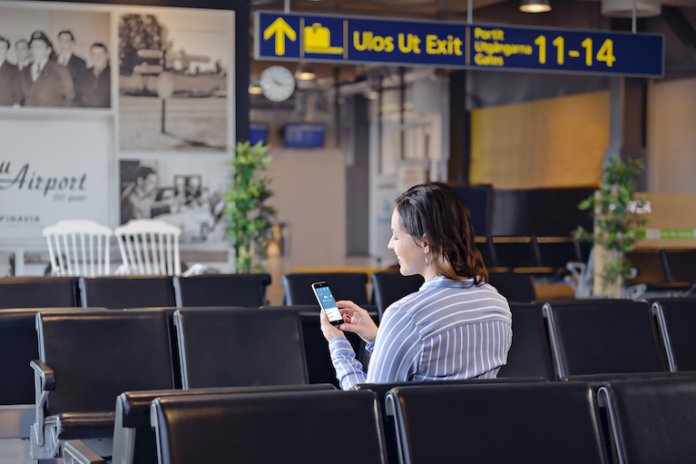 Be ready for mobile first eCommerce
No matter if you have B2B customers mainly seeking information with their mobile devices or B2C customers shopping on the go: a successful eCommerce shop requires a mobile-friendly platform to enable a positive user experience regardless of the device. Liana®Cloud Commerce solution scales for different means of mobile usage with streamlined user experience.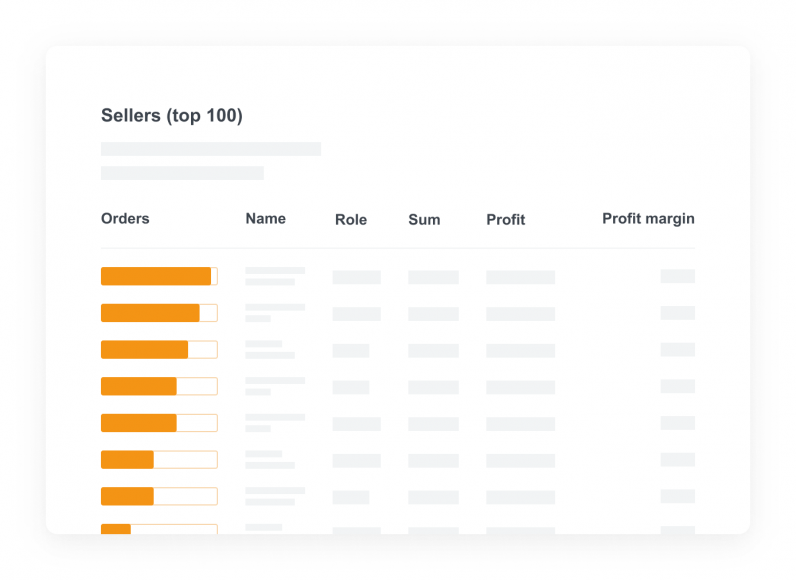 Improve your customer service and manage your resellers
The option of logging in as a user offers customer service as well as resellers the option to use the intuitive UI of LianaCommerce platform instead of the more complex backend tool. Users can be managed easily and seller reports give you all the details you need to know.
Have the paramount integrations in place
Several different systems related to marketing, financial transactions, and logistics are already integrated into LianaCommerce and our competent development team is always ready to add new integrations. The ERP system you have in use can be seamlessly integrated into your store through Flashnode connector or our REST API.

Be up to date with real time pricing and stock availability
The REST API manages the syncing of customers, users, customer-specific price lists and prices each night, and syncing of orders and stocks practically in real-time.
Go international
Various language versions of your online shop as well the option of choosing between different currencies and country-specific shipping and payment methods help you and your business to expand to international markets.
Concentrate on making sales and leave coding to us
LianaCommerce user interface is designed to make everything easy for the online store merchant. Shopping lists can be uploaded as Excel files, downloaded as PDFs and orders can be transferred into the order system easily.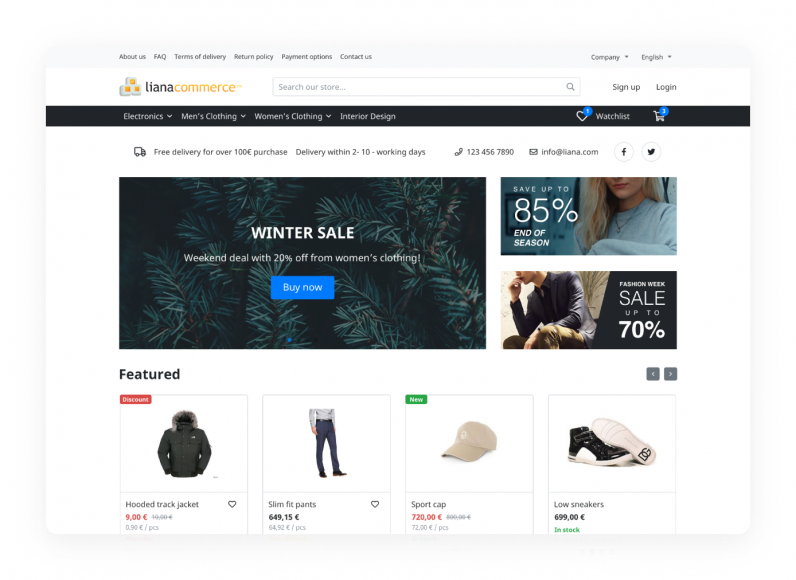 We help getting your online business up and running
B2B eCommerce platform or B2C online shop – We can easily and quickly set up an online store based on a ready-made template and at the same time have the layout reflect your corporate image. Our stores are fully search engine optimized with a conversion optimized one-page shopping cart. Fast and dynamic product lists help your customers in making purchase decisions. Promotions can be utilized to upsell and cross-sell and shopping cart reminders help you to ultimately make that sale.
Liana®Cloud is the Technology Stack for Marketing Teams
With Liana®Cloud, we offer you the right solutions for everything you need in your digital marketing and communications. All Liana® tools are integrated with each other and made to custom fit your individual marketing needs. Liana®Cloud powers your marketing and communications team with a single-sign-on platform that takes the data-driven marketing to the next level with no integration or IT headache.