Monitoring
Media monitoring helps to visualize the public image


Technopolis is an expert of workspaces, offering efficient and flexible offices, coworking spaces and related services, such as meeting solutions. Technopolis' campuses host 1,600 companies with 50,000 employees in six countries within the Nordic and Baltic Sea region.
As an experienced media monitoring service user, Technopolis wanted to find a high-quality service with comprehensive features, to better meet the current needs of the company. After asking offers from many service providers, Technopolis chose the media monitoring service developed by Liana Technologies.
Versatile media monitoring tool in hardcore use
Technopolis has been using media monitoring for years because the company feels it's important for them to know what they and their industry are talked about online and social media. Monitoring tool is efficiently utilized for different purposes: Technopolis monitors their own visibility and reputation, but also the success of its own and other industry players' communications.
Versatile needs require the media monitoring tool to be flexible and to have comprehensive features, which was the main reason to choose Liana Technologies' media monitoring service.
Technopolis was convinced of the limitless service: the number of monitors isn't restricted, monitor settings can be adjusted as desired and everyone in the company can use the service. The choice was also influenced by the sharing possibility of the monitors: it is easy to compile entities and reports and share the reports internally.
"Liana's tool is versatile and easy to use. Especially the ability to do test monitoring is a great feature. It is handy to have all the monitors in the service memory, so you can return to them later, if necessary", Technopolis' Content & PR Coordinator Lotta Anderson says.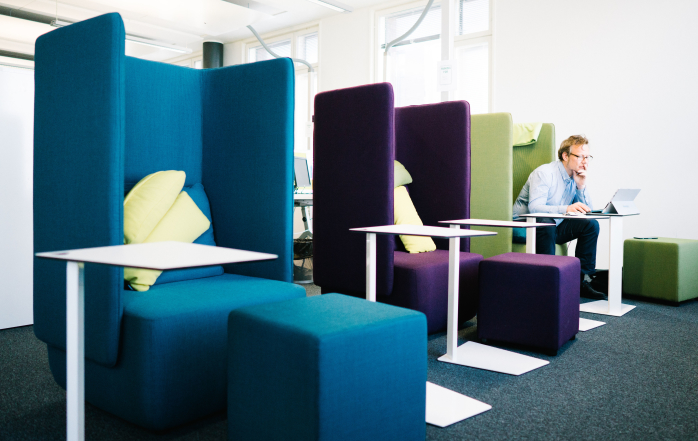 Professional customer support helps through obstacles
Technopolis has been very satisfied with the cooperation with Liana Technologies. Their special thanks go to Liana's professional and rapid customer service and technical support. Even the smallest issues have been solved quickly with the help of Liana's contact person. The irrelevant monitoring hits were a challenge at first, but customizing the searches has made monitoring work even better.
Professional customer service is the cornerstone of our business: we'll help you get started with the tools and quickly solve the possible challenges along the way.

Tiia Karhunen
Enterprise Sales Executive, Liana Technologies
Predictability and control over media behavior
Today media monitoring is such a natural part of the communications of Technopolis that it's impossible to imagine giving up on it. Monitoring has made visible the impact of information on media behavior, which also helps in planning communication actions. Media debate can also be reacted by opening new conversations, for example.
"Publishing our own press releases or news related to our activities appears directly as media monitoring hits. We are able to estimate the impact of our communications on different channels. Monthly reports give you an idea of how the community appears in the publicity", sums up Lotta Anderson, the Content & PR Coordinator of Technopolis.