When was the last time you remembered your customers with a personal message specifically addressed to them?
Content targeting is known to improve customer experience and loyalty, so it's worth the time and effort to design and execute content that aims to make the customer happy. By using marketing automation you can create and send your customers relevant and timely-right messages, based on their purchasing behavior or customer history.
By leveraging personalized content, you stand out from the crowd and show your customers that you care about them. We listed six ways to utilize marketing automation in customer communications: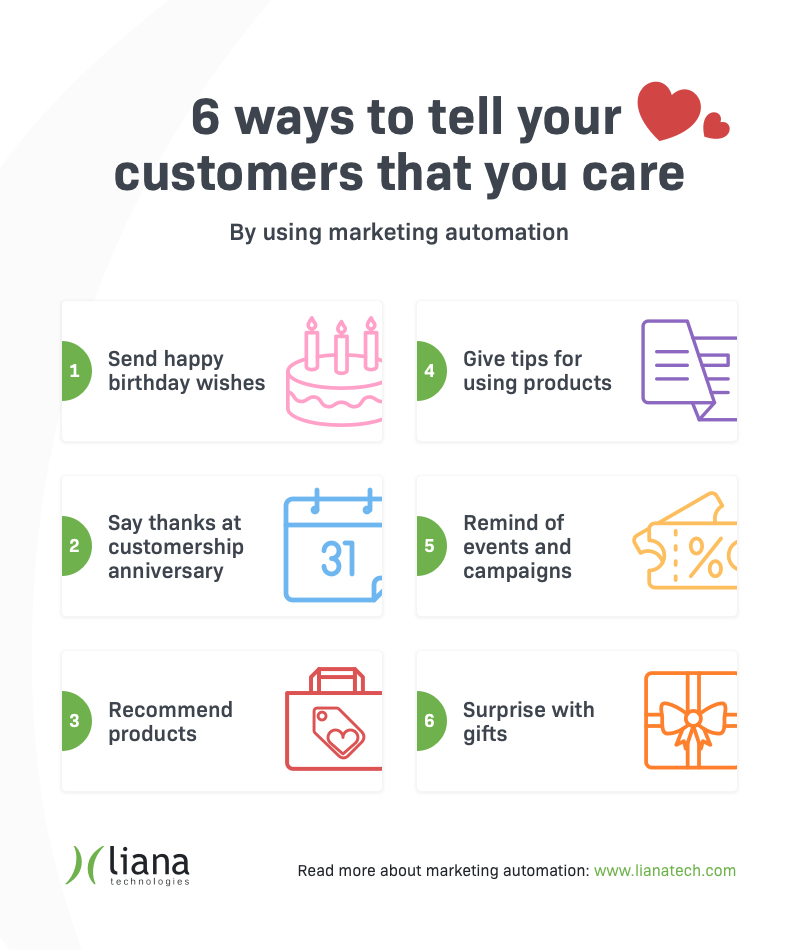 1. Send happy birthday wishes
Remembering a customer's birthday is a guaranteed way to delight the customer and create a positive image of your company. A small effort for you – great importance to your customer. Complement the birthday message with a gift card or a personalized offer.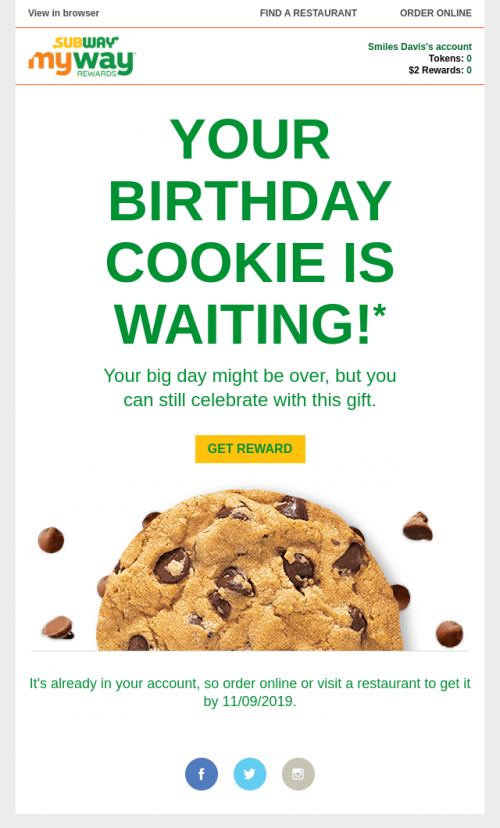 The party goes on – Subway congratulated their customer after the official birthday, which can also be a way to stand out in a crowd and stay in the customer's mind.
Ask the customer's birthday on email subscription or registering form, add client's birthday as a data property to your CRM/ERP, or create automatic exports from an external system.
2. Say thanks at customership anniversary
Long-term customer relationships are particularly valuable, which is why it's good to show gratitude at the customership anniversary. By thanking the customer for example with a generous discount code, you also increase the opportunity to increase additional sales.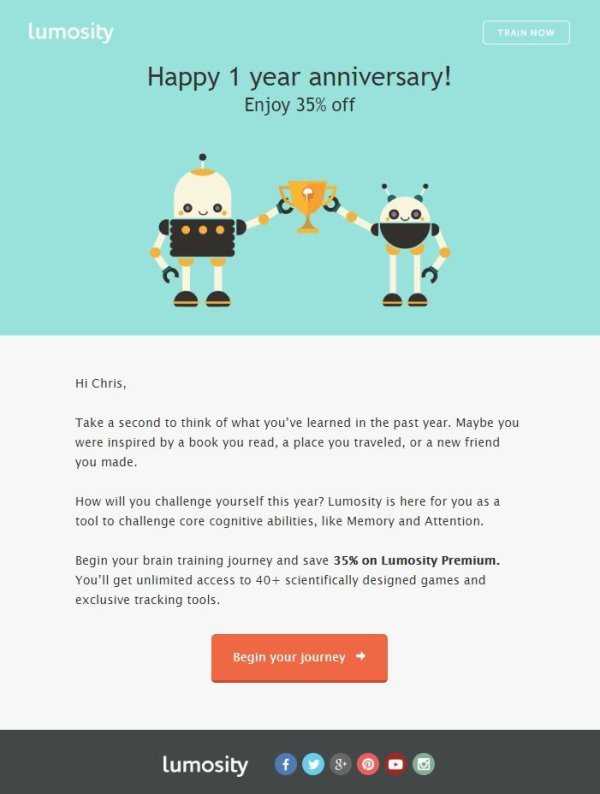 Brain games application Lumosity remembers customers on their first anniversary by offering a discount on additional services.
3. Recommend products
Did a customer purchase an electric toothbrush from your online store? Brush heads should be replaced every three to four months, so you can remind the customer to get new brush heads after a couple of months of the purchase. The customer will probably consider the practical reminder as useful and is happy to buy again from a familiar online store where shopping has been made easy. The same idea works for many different product groups.
You can also create product recommendations based on customers' previous purchases. For example, a customer who has purchased a grill might also be interested in grilling racks and barbeque cookbooks.
4. Give tips for using products
Automation messages don't always have to focus on additional sales – especially when you want to deepen the customer relationship. Instead, you can provide free practical tips about your services and products the customer has acquired. People are often happy to receive free downloadable guides, for instance. At the same time, you get information about which customers are interested in your content.
You can also send usage tips to the customer after a certain kind of purchase. For example, after the purchase transaction of a sports hula hoop, the customer will be sent a newsletter that contains training tips and a playlist for workouts. This way you can create an unforgettable shopping experience for your customers.
However, when creating automation materials that will benefit the customer, it's good to consider the amount of work required and keep in mind the ROI of your marketing.

Smartphone camera gear and app provider Moment shares useful portrait photo tips in their newsletter.
5. Remind of events and campaigns
Missing an interesting event or useful campaign is annoying, so it's good to actively inform your customers about those. Create an automation workflow for your upcoming campaign and include save the date pre-marketing, details of the offers during the campaign, last-minute reminders, and finally advertising for your next upcoming campaign.
The customer can also be informed about becoming campaigns or sales at the time of purchase.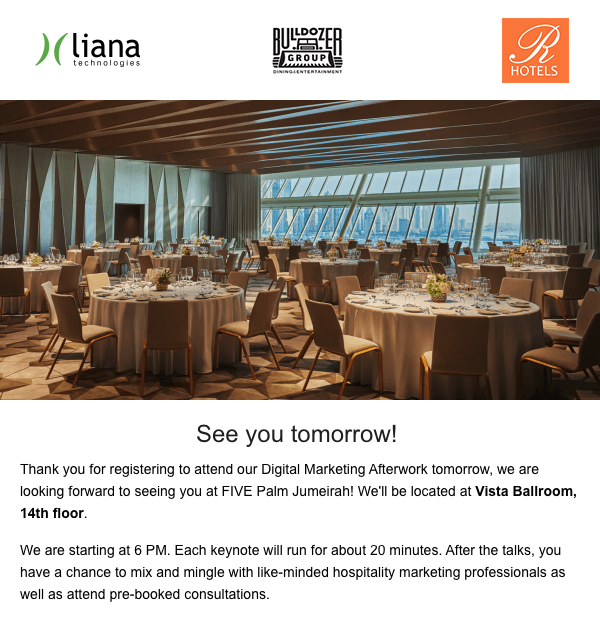 Here at Liana we send a reminder email to registered attenders one day before the event.
6. Surprise with gifts
Surprise is an efficient tool in marketing: a surprise gift from a company is best remembered when it's unexpected. Customers are also likely to tell about a genuinely delighting gift to friends and family either face-to-face or via social media.
Consider carefully the timing and content of the gift. A gift can offer you an opportunity to increase additional sales, but the success of the gift also requires sincerity and a desire to truly delight the customer.
Want to know more about marketing automation?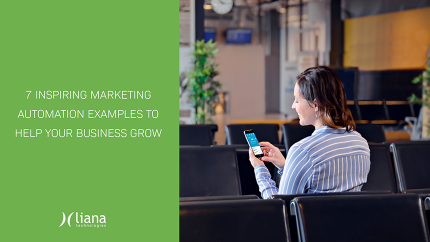 Download our guide to see seven inspiring marketing automation examples to help your business grow.