Did you know that 53% of shoppers say that they have stopped buying from an online store because of a bad experience or that a competitor offered a better one?
The problem boils down to one thing – the lack of understanding of customer experience (CX) in eCommerce.
It's now easier than ever to start your own online business. However, just launching your own store isn't enough. To make sure people know about you and keep coming back to your store, there needs to be efforts put into making the online customer experience the best it can be.
Next, we tell tips and tricks on how to improve the e-commerce customer experience.
1. Make it personal
Personalization is one of the strongest factors driving customer loyalty (KPMG). It's clear that personalization is essential for retailers to increase customer retention.
Use data to understand your customers better – treat the customer as an individual and make them feel valued.
Here are some personalization touchpoints you could try:
Offer personal discounts on products or services that are relevant for the customer
Recognize their location and provide info on delivery to this region
Remember customer's history: showcase a list of recommendations based on the items a customer has viewed and a list of recently viewed items
Communicate with customers in their native language
Personalize emails: a birthday compliment or an invitation to an online VIP customer event will be great icing on the cake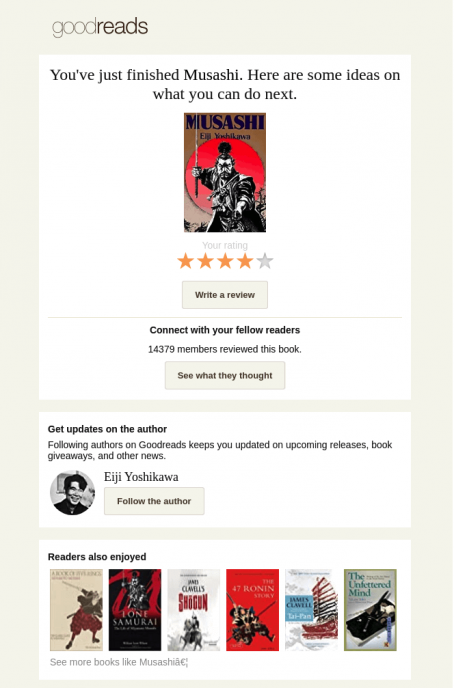 Goodreads sends personalized reading suggestions to their customers based on their reading history.
2. Upsell & cross-sell
Offering your customers relevant products is a good way to provide better online customer experience. Make sure you don't hammer buyers with irrelevant products, but rather offer the goods that complement their shopping cart.
Create valuable offers with a clear CTA. You should also consider the frequency of your messages, as constant upsells may alienate clients.
By offering valuable discounts and complementary products you're able to tie people to your online store and become regular customers.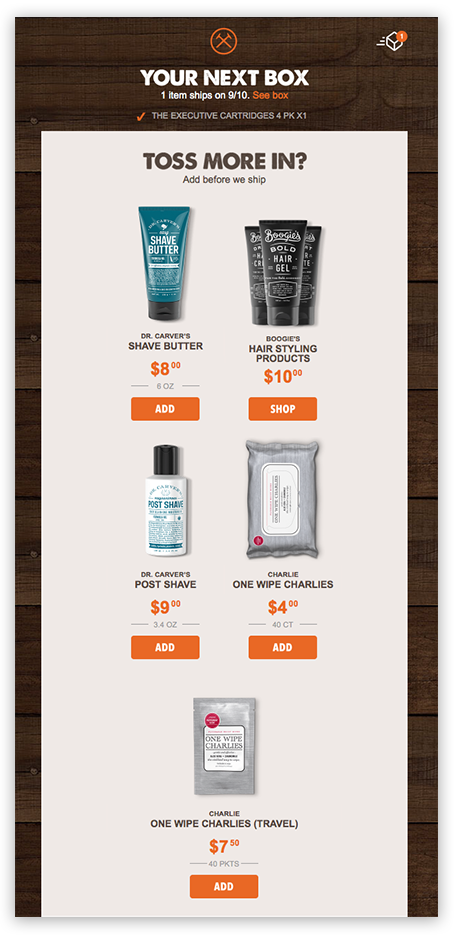 Dollar Shave Club does it right: this confirmation email not only lets you know about an upcoming shipment but also upsells other products.
3. Reduce abandoned carts
Did you know in general as many as 88% of online shopping carts were abandoned across all industries worldwide?
To increase eCommerce sales you need to learn what are the obstacles for people to not buy from your store. Does your checkout form fail to build trust? Or perhaps your return policy is not satisfactory enough?
Make sure you offer multiple payment options. Let your customers decide how and when they want to receive their packages. The popularity of home delivery and contactless pickup has increased over the past year.
Sometimes people just forget about their shopping carts. Send a link directing a buyer back to the shopping cart as Society6 did in this example. They also added a discount code to make sure abandoned shopping carts convert to sales 💰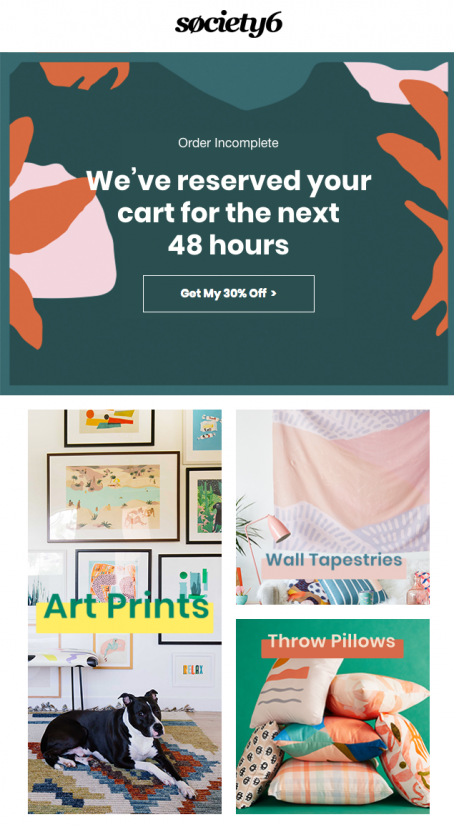 4. Implement out-of-the-box social media marketing
There are several ways to integrate your online store with social media you might not have thought of.
Offer shopping inside social media platforms
At the moment it feels like almost all social media platforms are putting efforts into in-platform eCommerce solutions or building integrations to other eCommerce platforms. For example, Ray-Ban sells its products also on Instagram Shops.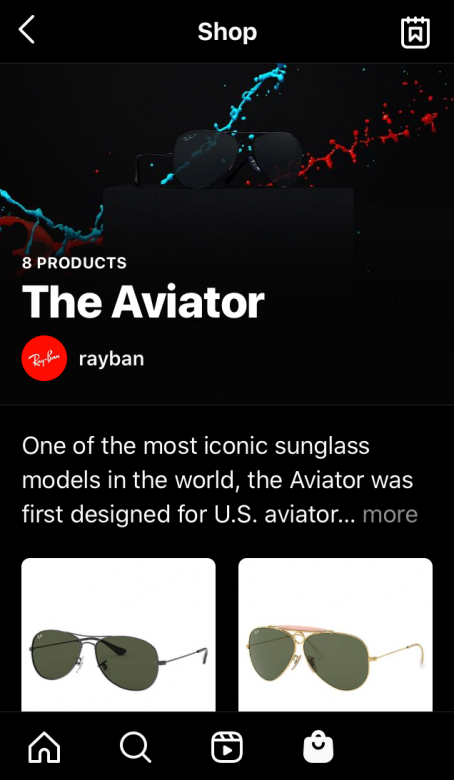 A Facebook bot assists with FAQ
Facebook allows delivering automated messages through chatbots. Online shops now can automate their order confirmation, customer support, and even ensure upselling.

Asos Facebook bot offers assistance to customer questions related to delivery, order issues, product and stock availability, returns and refunds, payments, and technical support.
Monitor the trends
Looking for a way to better position and market your products? Apply a social media monitoring tool such as LianaMonitor to follow discussions on social channels. This will give you valuable insights into the needs and buying habits of your customers.
Also, with the help of a monitoring tool, you may effortlessly discover opinion leaders in your branch. Contact them and ask them to promote your products on social networks afterwards.
5. Ensure mobile shopping
Provide an opportunity to make a purchase on the go. You can design an app for your eCommerce business or make sure your store is responsive to all devices whether a user browses your online store on desktop or mobile device.
The most important thing is to make sure the online customer experience is frictionless and works properly on any device.
Tip: Create a survey where you ask if your customers would prefer an app for online shopping. In exchange, offer a discount code or small gift for their next order and you make sure you get responses.
6. Let consumers try on products virtually
Imagine interpreting what an item would feel like in your hands, or look like in your home. Today it's possible to implement with the help of augmented reality (AR).
AR technology allows you to transform customers' imagination into reality. If a customer can accurately see what their new furniture would look like in their home, they will make a purchase with more certainty and satisfaction
Note! To see the video below, give cookie consent to the Marketing section. Open cookie manager.
Warby Parker provides a possibility for home try-on with AR technology.
More eCommerce resources: