Marketing automation is an excellent way to do on-time marketing, but implementing it can sometimes feel challenging. Often the thought about it being challenging can become the obstacle of starting and not being able to enjoy the true value of marketing automation.
The utilization of marketing automation is already common in organizations of various sizes, but many companies still question its suitability for themselves. However, it is a beneficial part of marketing for everyone, whether you have a large or small business.
To help you get started with marketing automation, we decided to list five automations that every company should consider doing. As you read this article, you will learn that the value of marketing automation is hidden in simple actions, not behind countless challenges.
5 actions to start enjoying the value of marketing automation:
By doing these actions we promise you will get the hang of it and be able to start enjoying the value of marketing automation. Without further introductions let's go!
1. Automate basic email marketing messages
Are you still sending only a monthly newsletter and is that it? The first step in marketing automation is often automating email marketing to create an efficient messaging sequence. Remember to engage with loyal customers, remind customers about events, activate passive contacts, and say goodbye to unprofitable contacts.
Do at least this: say welcome to new newsletter subscribers with an automated message.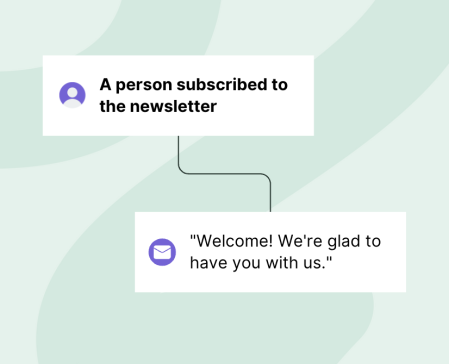 Automate the welcome message and warm the hearts of your new newsletter subscribers with instantly more personal service.
2. Warmer cold calls: convert website visitors into leads
The role of marketing in bringing results is constantly growing. Make sure your marketing processes meet the requirements.
With marketing automation, website visitors and newsletter subscribers can be transformed into prospects and automatically entered into the sales process at the right moment. A cold call becomes warmer for the salesperson, and automating sales reduces one task from your desk.
Do at least this: define together with the sales team the moment when a website visitor becomes a sales-qualified lead, for example, by downloading technical product information or visiting pricing pages. Create sales-supporting automation workflows which include automated notifications for the sales team
3. Create longer automation chains: achieve goals step by step
A great value of marketing automation is multi-step and time-limited campaigns that handle customer actions and repetitions once defined on your behalf.
Automation chains that combine multiple events draw the customer closer to the desired goal, whether it's registering for an event or downloading a new guide. Define all campaign messages and their criteria at once and enjoy measurable results.
Do at least this: besides scheduling the event, invitations send reminders only to those who haven't registered yet.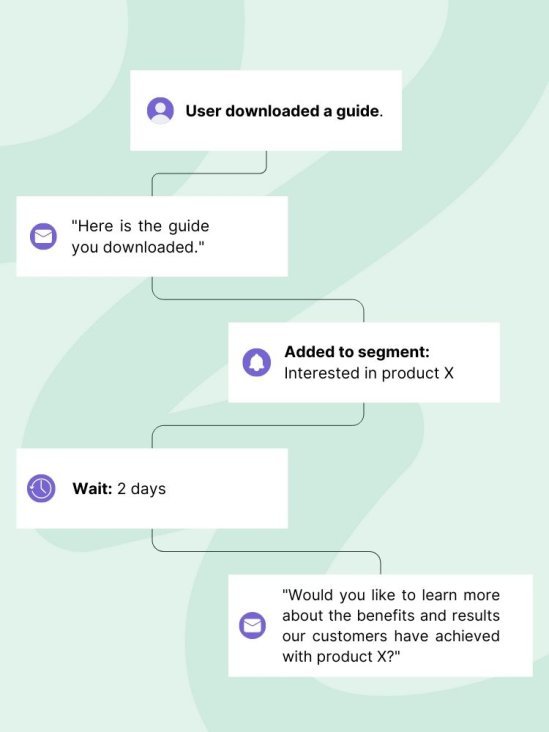 Create an automation chain that draws the customer toward the desired goal.
4. Integrate existing customer data
We use significant time and effort to gather customer data into our different systems. Surprisingly often that customer data obtained through one system is not utilized elsewhere. It might be that your desired newsletter subscriber already exists in the CRM system.
Enriching your automation tool with customer information from other systems makes it easy to start enjoying the value of marketing automation. It no longer requires major integration projects, as connecting different systems is often straightforward.
Do at least this: automatically transfer new customers from the CRM system to the newsletter mailing list.
5. Update social media all at once
Automatically update your content to multiple channels. Automate blog updates as an RSS feed to LinkedIn, publish Facebook updates on Twitter as well, and share your Instagram photos as Facebook updates.
Some applications have built-in automatic update settings, but you can also use social media management tools or connecting services, many of them which are free. Additionally, you can link your Facebook and Instagram accounts so that content posted on Instagram automatically appears on Facebook.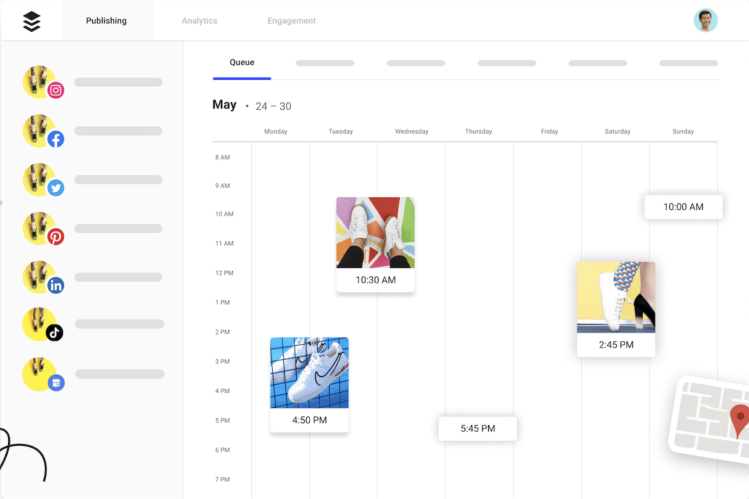 Buffer offers a free tool for automating social media posts.
Do at least this: automate updates to channels that you would otherwise update irregularly.
However, remember to monitor the channels to which you sent the messages automatically. LianaMonitor is a useful tool to do so.
Want to start enjoying the value of marketing automation?
With LianaAutomation, you can reach current and potential customers with the right content. The tool allows you to gather customer data and execute marketing actions at the right time. Our experts will guide and advise you on the most suitable marketing automation targets for you.
Ask us about marketing automation!
These topics may also interest you: