Liana Technologies has published the Email Marketing for Beginners guide for nearly ten years. The latest version was released in the summer of 2021 and it's a handy information package on modern email marketing for anyone interested in the field – whether you're an entrepreneur just starting up with email marketing or a professional working in a marketing organization looking to review the basics.
In this article, we'll go through a few important aspects about the basics of email marketing, which you can learn more about in the guide.
To start off, a three-step answer to why email marketing matters:
Email marketing is a very comprehensive marketing technique and is by no means losing popularity as one of the most important marketing channels.
Your own contact list packed with recipients that have given their consent to your marketing is more valuable than gold, especially as third-party operators are constantly changing their practices.
The ROI of email marketing is unparalleled and according to a study conducted by Litmus in 2019, brands earn $42 for every dollar invested in email marketing.
Every organization has its own motive for doing email marketing and we have listed quite a few different reasons to do email marketing in the Email Marketing for Beginners guide. Which of these apply to your business or other operations?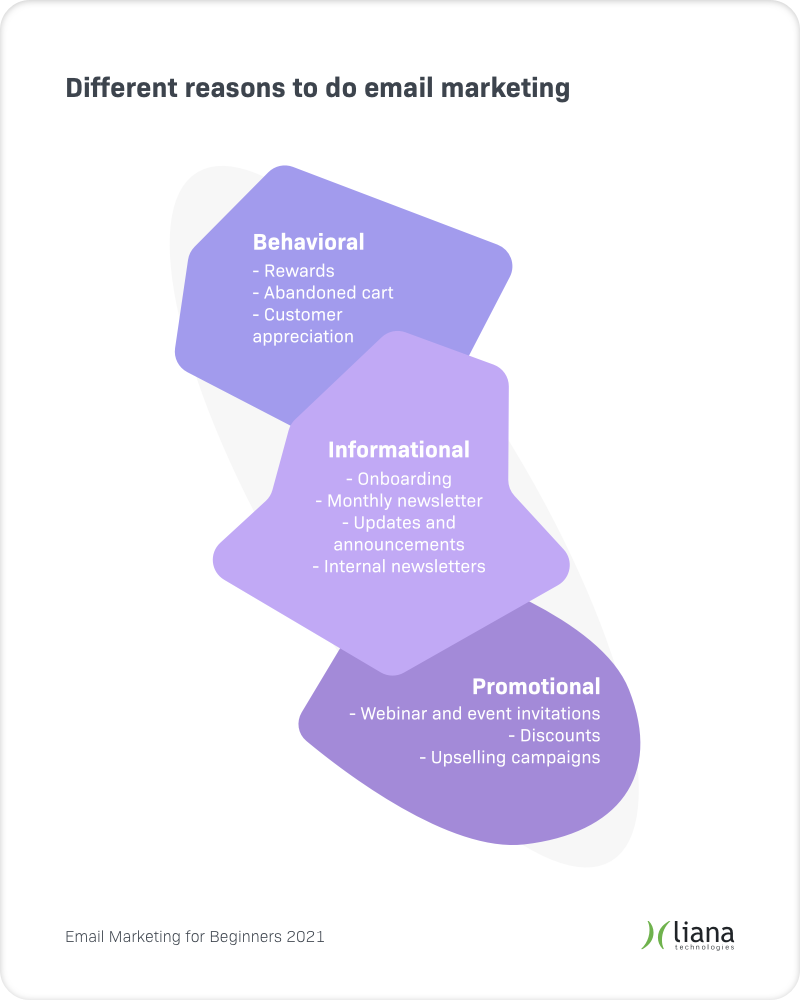 We also provide a handy email marketing dictionary. Do you know what is meant by bounce, DKIM, or WYSIWYG? These and many more terms are explained in the guide.
A crucial part of email marketing is, naturally, the newsletter itself – what it looks like and how it is designed to work as well as possible for its purpose.
In the guide, we tell you what the technical requirements and recommendations are. We also provide a proposal for dividing the content into logical sections.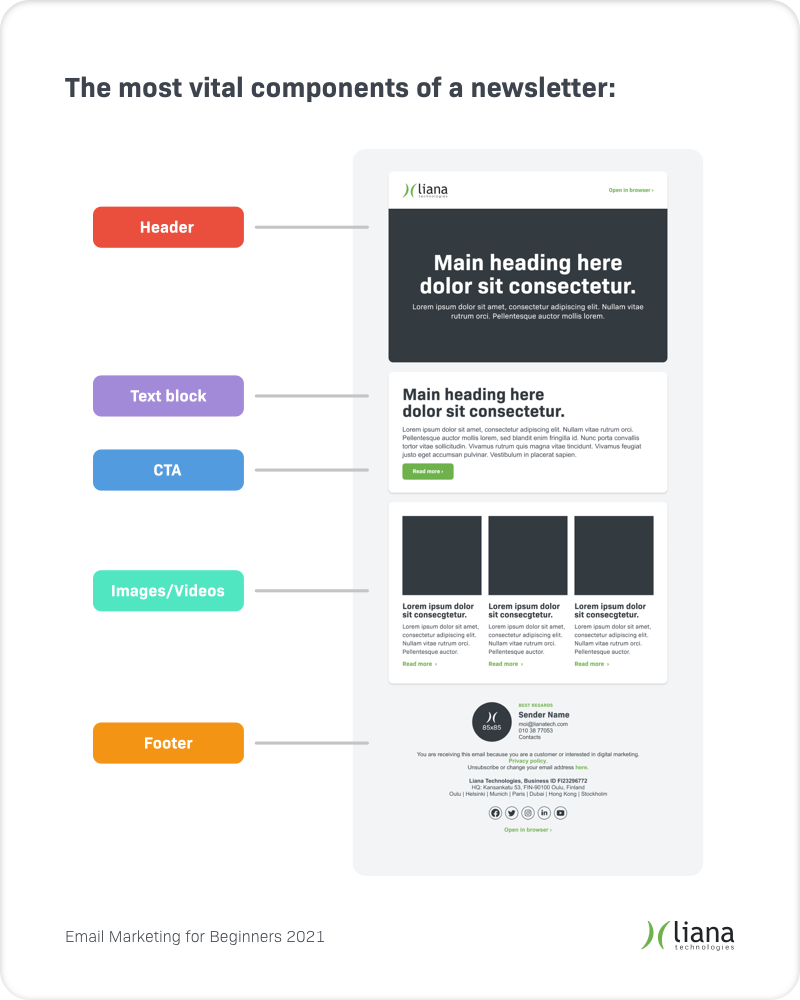 In addition to this, the guide contains tips on how to divide the target groups and how to start and grow your mailing lists.
Download the guide to learn or revise your knowledge on email marketing.