In the first article in our series, we presented ways to improve online experience in eCommerce. Then, we continued the discussion with the tips on how to build a superior online experience in the IT industry.
In the last article in this series, we compiled the list of 6 ways to improve online experience in tourism.
Most likely you haven't thought of some of these tips before.
1. 'Try before you buy'
VR gives customers an opportunity to virtually explore a certain location before booking a holiday. Travel companies have started adopting this trend to help customers to make the right choice.
If you are looking for a way to advance your online customer experience, VR tours will be a great choice.
2. Find visitors before they arrive
Tourists are likely to post an Instagram picture or publish a Twitter update when they arrive in an airport. By monitoring social media channels you may see when a tourist reaches your location and offer your services through social media.
Surprise them earlier than they expect!
3. Automate your email marketing
Email is the bedrock of effective online marketing in tourism. With the help of a marketing automation tool, you can send triggered emails after a certain action has been completed by a client.
This ensures that a tourist receives a relevant and personalized message at the right time.
What could be better for a tourist in a hurry?
Various trigger emails can be sent to visitors depending on their activity:
Thank you for booking our room – would you like to treat yourself with our spa?
One week to go – have you checked out our hotel's restaurants yet?
Thanks for flying to Dubai with our airline – book your next flight with a 30% discount.
4. Take the most out of Big Data
Leveraging Big Data analytics may bring much value when applied properly.
For instance, The US hotel chain Red Roof Inn researched the number of cancelled flights in local airports. The number was close to 3% meaning that a whopping 90000 passengers were searching for last-minute booking deals daily.
The chain's analytics and marketing team took action and launched a targeted mobile advertising campaign. As a result, the Red Rood Inn had a 10% increase in sales in the areas where the campaign was implemented.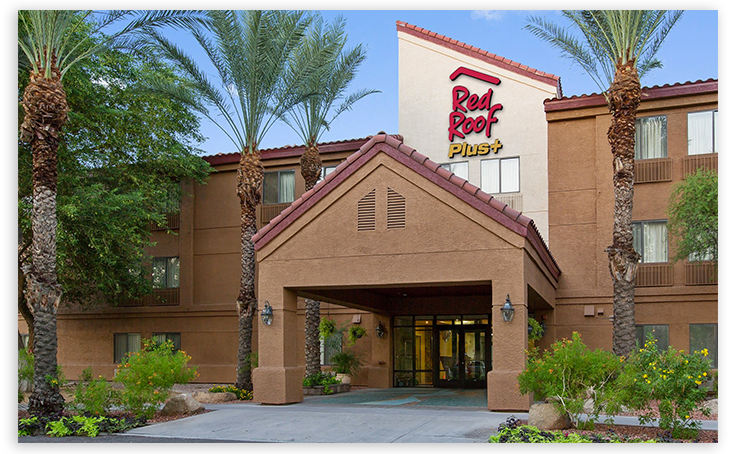 Realizing that most of their customers would use mobile devices to search for nearby accommodation, a targeted marketing campaign was aimed at mobile devices in local areas.
5. Personalize a mobile app experience
Most of your customers have a phone in their hand when they enter your hotel or visit your restaurant. Why not to use their mobile for making payments?
Introducing a mobile payment option not only adds convenience to the service but also gathers valuable data for your marketing efforts. Let's take an example of Starbucks' foray into mobile payment territory.
After a mobile payment is done, Starbucks starts gathering info on a client's whereabouts using a geolocation service on their devices (with the customers' permission). This allows sending push-notifications when coffee-lovers are close to a store. The alerts entice them into the store with special offers.
A client may also choose to receive updates via email or SMS. This way, Starbucks creates a hyperlocal online experience.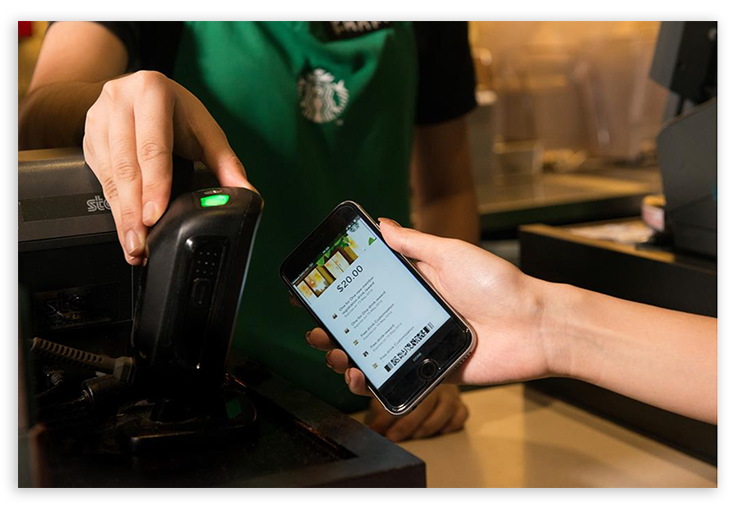 By launching scan-and-go-option Starbucks caters to mobile customers.
6. Design a mobile-friendly website
Responsive and modern website design can increase revenue up to a massive 50%.
Also, nowadays people tend to book trips on the go. Make the booking process smooth and user-friendly for your customers by launching a webpage adapting to all devices.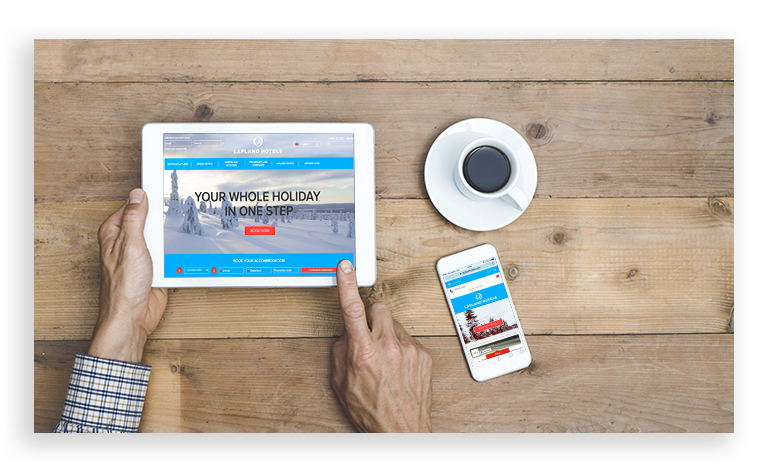 Once you visit Lapland Hotels webpage, you cannot help but book your next trip.

You may also be interested in these articles: