In 2020 the world had to take a big leap in digitalization. This means marketing and communications have to change too. In this blog article, we list 10 marketing trends for 2021 🔥
At the end of this article, we've gathered all the info to a packed infographic with the key statistics.
1. Brand accountability
Brands are expected to take a stand and show transparency. For example here at Liana, we showcase our values and CSR actions publicly on our website.
Corporate social responsibility is a crucial aspect of doing business nowadays. The amount of consumers that have woken up to the urgent need of a sustainable business model is growing rapidly. Transparency is expected and demanded of businesses in all industries. Liana's CSR page aspires to communicate all the steps that have been taken for more sustainable operations – big and small.

Fanni Mäki
Communications Specialist, Liana Technologies
Well, what is the ROI of being transparent you might wonder? Brands that were seen purposeful grew 2x faster compared to other brands. Companies need to realize that they can't escape transparency and by not being truthful they have to pay the costs.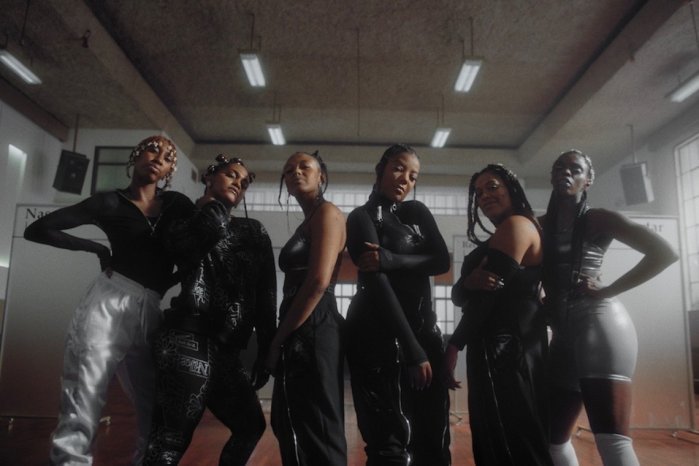 In their new video ad Nike wants to showcase and celebrate female empowerment.
2. Multichannel influencer marketing
Influencer marketing isn't slowing down and you don't have to spend a fortune on it. Micro and nano influencers (<25k followers) have the highest engagement rates and offer great results for businesses.
Influencer marketing shouldn't be only narrowed to influencer's or key opinion leader's social media channels. Instead, brands are now utilizing influencers in their own multichannel marketing campaigns.
For example, Linqia suggests using influencer-generated content on a company's website, online store and email marketing.
Do you want to learn more about influencer marketing? Check our article Key opinion leaders: Who are they and why do they matter?
3. Video content
For 70% of B2B marketers, content creation is the top investment for 2021. For this year we suggest you to try out using video.
SEMrush found visual content to be a key part of the best performing posts' anatomy. Videos are especially useful for evoking an emotional response. Posts that don't contain a video get 92% less traffic compared to posts with at least one video.
Note! To see the video below, give cookie consent to the Marketing section. Open cookie manager.
We at Liana decided to invest in video content creation. Subscribe to our Youtube channel to get our latest videos.
4. Hyper automation
In their research Top Strategic Technology Trends for 2021, Gartner states that hyper automation is inevitable. Companies will automate as many business and IT processes as possible with the help of AI and machine learning.
In our latest international survey, we found out that improved targeting and better marketing ROI are the top marketing automation benefits. You can download the survey results here.
5. Data-driven marketing
The role of analytics and data will increase in marketing. Customer journeys are becoming more complex and this means more touchpoints to use to analyze buying behavior. Data-driven marketing has a lot of benefits but requires new skills and knowledge from marketers.
Marketo predicts that the most wanted in-demand marketing skills will be data analytics and visualization, AI and machine learning for content delivery and CX management in 2025.
6. Internet privacy and data security
Different data breaches and violations of internet security have increased consumers' knowledge of their own data use. The expectations for companies to handle data in a secure way are rising.
This requires marketers to balance with utilizing data for personalization marketing and respecting the privacy legislation. 57% of US marketers say privacy regulations have increased transparency around data use.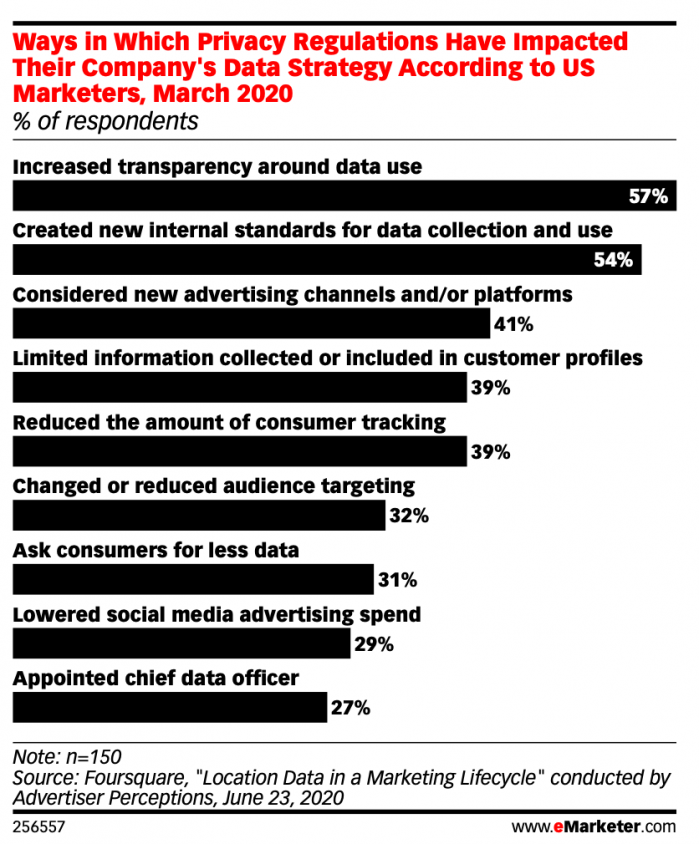 Source: eMarketer
7. The rise of remote working culture
This year we had to get accustomed to the new normal: remote work. Companies' views on remote work have changed drastically.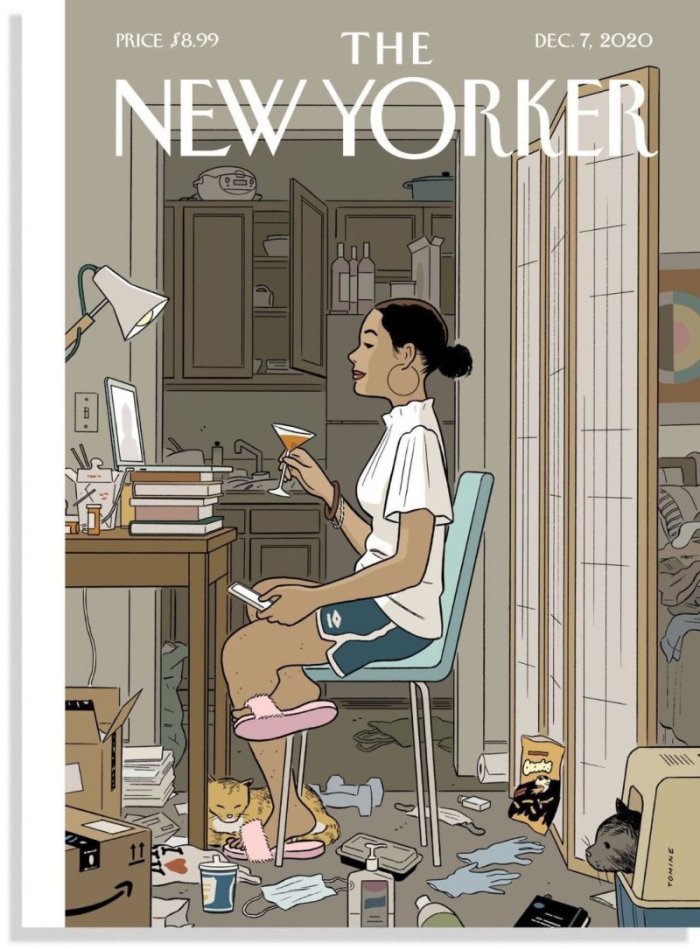 Our working life and even finding love has moved online. This odd swift was showcased on The New Yorker magazine cover.
Remote work has had its upsides and downsides. For example, working from home has made people think about their living conditions and even relocating. Remote work has also brought up some negative issues such as difficulty to separate work and home life and maintaining focus throughout the day.
Forrester predicts that remote work will rise to 300% of pre-COVID levels. Only time will tell if remote coffee breaks will be the new norm ☕️
8. The future of events is hybrid
Many big events have been moved to 2021. We believe events will become hybrid and offer both online and in-person experiences.
Epic Games hosted a virtual concert by Travis Scott in their battle royal game Fortnite. The concert gathered a crowd of 12,3 million people.
Note! To see the video below, give cookie consent to the Marketing section. Open cookie manager.
Streaming will also keep growing. According to Streamlabs in 2020 Q3, audiences watched over 7.46 billion hours of content across all live streaming platforms. This is 91.8% growth compared to Q3 2019 hours.
9. User-generated content is the new word of mouth
User-generated content (UGC) can be videos, reviews, social media posts, basically any content that the user publishes about a brand and it is proven to outperform brand-created content.
Utilizing user-generated content is not only adding a social media feed to your website. Instead, UGC can be used in creative ways in brand communications. For example, BMW utilized social media criticism in the launch of BMW iX.
As UGC brings much value to the company, it should never be taken for granted. Rewarding the customer's efforts can mean UGC with higher quality, and raised customer satisfaction is a bonus.

Mari Sihvonen
Content Marketing Specialist, Liana Technologies
10. eCommerce keeps growing
The pandemic has increased the demand for eCommerce. According to GlobalWebIndex, 49% of all internet users plan to shop online more frequently once the pandemic is over. The biggest change has been amongst consumers who were already shopping online.
We have seen a rise in B2C eCommerce and some B2B companies have been exploring the topic as well. We predict that 2021 will be the year of B2B eCommerce as companies in all industries are switching to new normal and remote working - it's only natural that B2B buying will evolve too.

Akseli Matila
Sales Manager, Liana Technologies
From consumers who didn't shop online before lockdown, 31% say they have begun online shopping during the lockdown and are planning to continue doing so afterwards.

Social media platforms are also putting effort into making in-platform shopping more effortless with Shops on Facebook and Instagram and Snapchat building integration with Amazon.
As Amazon grows stronger in the Nordics all eCommerce companies are wondering how they can survive the battle and not be out of business because of Amazon's superior logistics and operations capabilities. Customer experience is one way to differentiate and grow customer loyalty. If you can make your customer experience better than the competitors you'll have a shot at growing your market share. Remember that people buy with emotional reasons and nothing can beat a great experience.

Akseli Matila
Sales Manager, Liana Technologies
Are you planning trying out eCommerce in 2021?
Download our guide
to get a kickstart in online business.
Marketing Trends 2021 Infographic

What did you think about the upcoming trends? Share this with colleagues and team.
What other marketing trends do you see on the horizon? Comment below or connect with me on Linkedin and let's continue the conversation there.