Boost communications with comprehensive press release distribution
You are able to send endless amounts of press releases, create as many monitors as you wish and get login credentials for the whole team if needed. The core benefit of our platform is its versatility – using it means no unnecessary boundaries.
Showcase your content in a press room
Embedded press room serves journalists, customers and other stakeholders. In a company press room you can gather press releases, social media posts, videos and other content – all in one place.
Reach the right target audience with press releases
In order to get your press release published, you need to reach the right media and journalists. Our extensive databases enable you to search for journalists based on country, industry or language and target your press releases accordingly. A team of information specialists is maintaining the databases continuously to make sure they are always up to date.
Distribute your press releases in multiple channels
With our Google Ads integration, you are one step ahead when it comes to measuring ROI. Follow Google Ads conversions right in Liana's toolkit and compare the ROI of different marketing channels, such as email, social media, and PPC.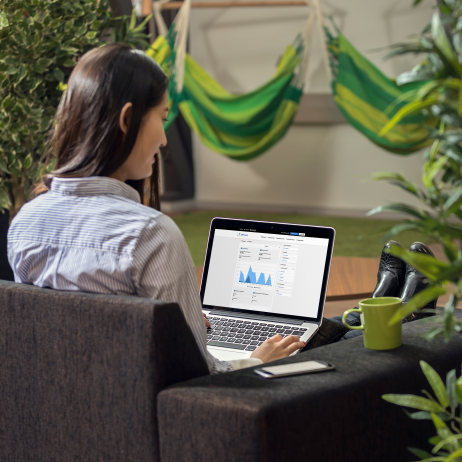 Monitor your brand image, competitors and industry keywords on editorial and social media with the help of artificial intelligence. Our AI-based media monitoring tool goes through the content of your press release and searches for related news in journalistic media. This makes it easy to retrace the reach of your press releases and how much publicity you gained.
The AI feature is also able to indicate the tone (positive, neutral or negative) journalists use to write about your organization and find topics you might be interested in. The tone analysis allows you to comprehend how your organization's public image is developing - in real time.
Contact us and ask for more information